Welcome to the Bethel Republican Town Committee Website
VOTE NOVEMBER 8th!
CLICK ME >Check out our TV show EYE ON BETHEL < CLICK ME
Eye on Bethel – November 7, 2016
State Representative, Dan Carter, Candidate for the U. S. Senate is the featured guest on the Eye on Bethel show Monday, November 7th from 8 pm to 9 pm on Comcast Community Access, Channel 23. The show is hosted by Selectmen Paul Szatkowski and is sponsored by the Bethel Republican Town Committee.
Dan discusses campaign issues- his thoughts about Taxation, Obamacare, our Military and Foreign Policy
Click the highlighted links below for more information on our candidates
As chair of the Bethel RTC, I'm expected to support Republican Candidates. The reason I chose to lead the BRTC is because of the quality of our incumbent elected Senators Toni Boucher and Michael McLachlan, State Representative Steve Harding, and especially the incredible spectrum of talent in our other candidates seeking office.
Dan O'Grady has 20 years' experience as Bethel's Probate Judge. With an impressive 30 year career, the regional probate district would be well served electing as Judge Dan O'Grady.
Will Duff is seeking the 2nd district State representative office vacated by U.S. Senate candidate Dan Carter. Will has served Bethel as a selectman, on the board of education, and runs a local business. The Malloy menace-democrat-supermajority must be shaken loose of its death-grip on Connecticut. It's vital that we throw that majority out in both the State House and Senate so that Connecticut can rise from the gutter of business, jobs and people leaving. Truly change is needed, believe me; it's also time to make Connecticut great again.
The democrat blue-state problem can't be more profound than the job destroying tax loving delegation from Connecticut to the United States House and Senate.
Clay Cope isn't your typical Republican. A fiscal conservative first selectman from Sherman, Clay has reached out to all the 41 Towns in the 5th district. An openly gay candidate who strongly honors our Constitution, he has a unique perspective that distances him from the incumbent puppet of the DNC.
Dan Carter, an Air Force Veteran has proudly served us as a State Representative. His real-sense approach makes a strong contrast to his publicity seeking 40 year career politician and one percenter.
Then there's the top of the ticket. It's "yuge", and a Trump/Pence win will certainly shake up the machine.
Bill Hillman
BRTC Chair
Friends of the BRTC: Click here to sign up to our email list
The Republican Convention Nominee and  next U.S. Senator from Connecticut
with his daughter Whitney
Clay Cope, following his Convention Endorsement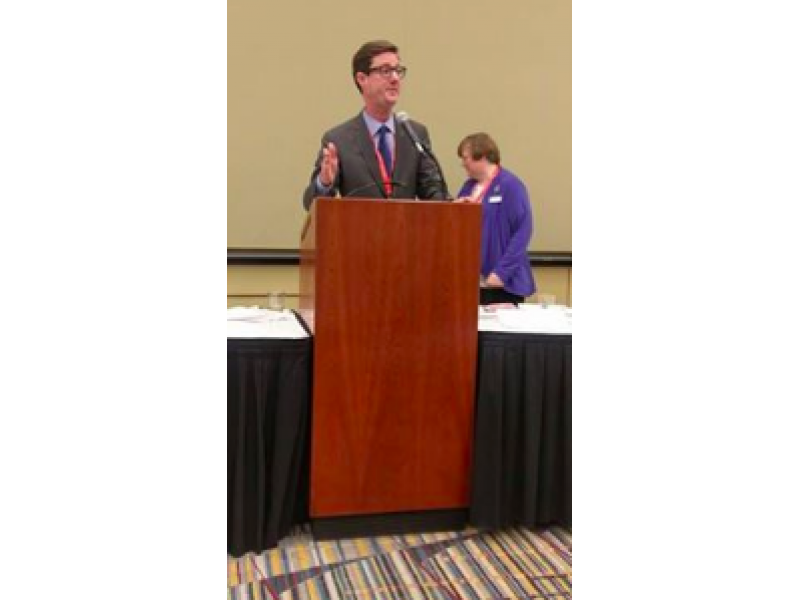 OTHER BETHEL RTC ENDORSEMENTS
24th State Senate District: Michael McLachlan
26th State Senate District: Toni Boucher
2ND State House District: Will Duff
107th House District: Steve Harding
Convention Endorsed Regional Probate Judge: Dan O'Grady
Register to vote for State Primaries and the General Election
Friends of the BRTC: Click here to sign up to our email list
or use the QR Code, below